Firmware for Antminer S17 / T17 – CrMi
Firmware for Antminer S17 / T17 – CrMi

The company is Mining Crazy has developed firmware for ASIC Antminer S17/T17 pro and Antminer. You can already download and install it, make your miner even more powerful !!
We are glad to present you our finished firmware for Antminer S17/S17pro and T17, the results of which are impressive !

Why should I install our firmware?
Answer : Everything is very simple, now your ASIC will forget about constant restarts, heating and risks of breakdowns thanks to additional protection functions, a flexible system for changing the operating mode when the temperature changes and warning of critical States of your miner, as well as significantly increase the power of your ASIC, which together will give you the maximum profit from mining, as well as increase the life of your ASIC !
Antminer S17 / T17 Overclocking
performance ~+30%
? The possibility of downvolt ~-15-25%
This Antminer S17(normal) to 70-80Th/s (~3100-3760w)
Ant antminer T17 up to 55 th / s (consumption ~ 3000W)
All firmware comes with Dev Fee 2.8%.

Below is the photo !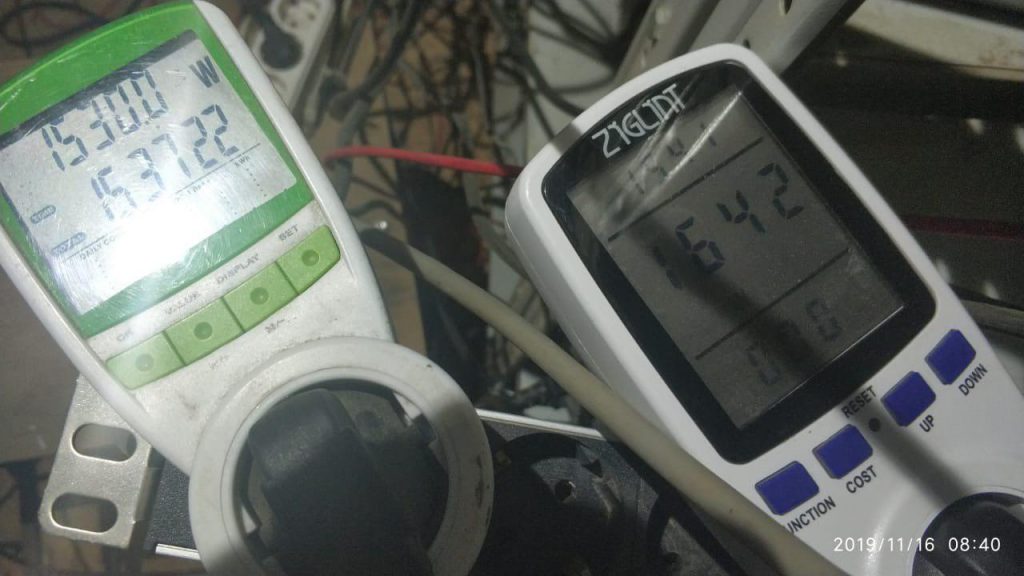 Install the firmware :
Step-by-step instruction installing firmware on S17 / S17pro and T17
If you have an older version of the firmware, then you can install CRMI firmware using UNLOCKER
Firmware by UNLOCKER is not installed on S17 / S17pro and T17, what should I do?
1. In this case, you have the last firmware version from Bitmine. In this case, you need to install the firmware by SD card

ATTENTION!
If you have Antminer S17, after installing the firmware by SD card, you need to install firmware through web interface using UNLOCKER, no need to do it in another cases.
1.Unlock SSH (as for S17 so and for T17) (regulation on unlocking in file readme.txt archive) download Link below :


2.Install firmware S17 and T17
in the standard way. Download link below:
Firmware Antminer T17 2.0.4 CRMI
Main update
Fixed problem with connecting to pools
Firmware Antminer S17/S17pro 2.0.4 CRMI
Firmware Antminer S17/S17pro 2.0.3 CRMI
Firmware Antminer T17 2.0.3 CRMI
3.Installing firmware via SD card (up to 32GB).
SDrecovery

SDrecovery for T17,T17+,S17+,S17,S17pro

Our improvements in version 2.0.3:
1) improved performance of the main drivers.
2) now all profiles for T17 work correctly.
3) Translation into Russian is now correct.
4) Fixed suspension of the miner when working for a long time on uptime.
5) Created a sleep mode function.
6) Created the option of hotel IFE (now part of namelennogo you can distribute for expenses like electricity, maintenance).
7) Improved recalculation of the minimum hashrate if one or more boards are not installed.
8) Created a new mode of operation of coolers when they are converted to 100% for 5 degrees from the dangerous temperature threshold.
9) Created a signature for effective virus penetration security with full ability to roll back to stock firmware without SD card, while leaving ssh access for full access to your hardware and full decentralization (SSH is disabled by default).
10) Created an Antbuild block, so that your hash would not be stolen.
11) Created a unique protection!!! Now the Antbuild virus will never get into your miner!!
Firmware Antminer S17/S17pro 2.0.1 CRMI
Firmware Antminer T17 2.0.1 CRMI
Our improvements in version 2.0.1
:
Improvements:
1) Updated, stabilized and increased the speed of the auto-tune
2) there is a function That does not pay attention to the minimum voltage of the profile.
3) Fix the confusing data entry in the autocommerce profile.
4) Changed the name of fan rpm check to "immersion mode" and moved it to the settings category.
Firmware Antminer S17/S17pro 2.0.0 CRMI

Size: 23

Version: v2.0.0
Firmware Antminer T17 2.0.0 CRMI
Our improvements in version 2.0.0:
1.Improved stable operation of the firmware.
2.Improved the visibility of the chips.
3.Improved time display in accordance with the time zone.
4.Improved admin panel appearance.
5.Present new configurations: S17 – 55th – 63th. S17+ – 55th- 88th. T17 – 40th. T17+ – 40th- 68th.
6.Ability to automatically fix red domains.
7.Greater coverage of the voltage search range during auto-tune.
8.There is the possibility of improving the full customization of hand towton.
9.When the miner is configured, the speed of the coolers switches smoothly, without sudden jumps.
10.Additional chip protection that increases the service life of the miner.
11.If the temperature sensor goes missing, ASIC will go into emergency mode.
12.there is no Erroneous data from the temperature sensor.
13.Improved information about the status of ASIC, became easier to understand.
14.Now ASIC logs are saved to the history, even if ASIC restarts.
15.And finally, now your ASIC will forget about constant restarts, heating thanks to additional protection functions and warnings of critical States of your miner, which together will give you the maximum profit from mining !
S17/S17pro
T17

Version 1.1.0 from the best development team:

1) Overall stability, refactoring code for ease of adding support for other models, and improving the main driver.
4) a new method of accounting for temperature sensors has been Created.
5) Automatic change to a reduced configuration when the miner overheats.
6) Switching to a safe profile when ASIC overheats.
7) created a trigger for the maximum number of reloads of the miner in the situation of loss of the Board.
8) Updated the algorithm for controlling the speed of coolers (smooth transition from manual to automatic mode without dips).
9) Fixed the error of installing voltage in manual mode.
10) updated the minimum hashrate check (it worked when the value 0 in the config is disabled).
11) there Is a display of information on all successfully ottyunenym profiles.
12) there Is protection of the miner from hacking the hashrate by viruses.
13) the start Function at low temperatures is enabled only when silent mode is enabled.
14) a trigger has been Created that has the ability to disable the preheating option for chips.
15) fixed an error when the cooler is running in 100 percent mode when firmware is being updated.



S17/S17pro



Size: 29.3

Version: v1.0.0



T17


Official release of the best firmware version 1.0.0 for Antminer s17 & T17
Modifications:
Improved firmware performance
Improving profile categories for S17/T17
Improved support for nicehash (extranonce subscribe)
There is a function to disable / enable checking the voltage setting (cold start)
There is a function to disable / enable domain unbalance checking
There is a trigger for Automatic compliance with the chip temperature (an innovative way to configure coolers, reduced speed)
The "silent" miner start function has been created
Automatic transition of the miner to the warm-up stage at the beginning of operation at low room temperatures
Created a record of non-working chips during auto-tune operation.
Improved and reduced the start time of the miner.
There is a function for saving chips/auto tune results for future manual pre-tuning
There is a check for all types of viruses that are known today.
All customization options have been added to the multiplier config section.
Enabled time zone tasks.
The calculated power consumption by the miner has been created.
The status of the miner (its API) is available at the start after 15 seconds.
17. There is a function for setting the critical temperature of the chips to automatically turn off the hash table.

S17/S17pro


Antminer-S17-0.9.9-beta2-CRMI
T17
Antminer-T17-0.9.9-beta2-CRMI
Catch Release: 0.9.9_beta2 for antminer s17 & t17
Changes:
1) The autotune work has been finalized and fully adjusted.
2) Completely rewritten algorithm for adjusting the voltage of the chips.
3) Improved method for controlling unbalanced domains.
4) Adjusted and fully customized profiles.
5) Added compatibility with BTC Tools version 1.2.6.
6) Fixed config multiplier with batch propagating workers.
7) Added pool support for nicehash.com.
8) Added pool support for warphash.com.
9) Checked and fixed stability of the emcd.io pool

S17/S17pro


Firmware Antminer S17/S17pro 0.9.6 – CRMI
T17
,
Attention! firmware on T17 works in test mode, in order to avoid breakdowns it is recommended to do overclocking to 45th !
Firmware Antminer T17 0.9.6 – CRMI
So, what do you get with our firmware :

Air-cooled overclocking capability up to 80 TH/s for S17 and 55 TH/s for T17
2.Possibility of acceleration on immersion cooling up to 100 TH / s and up to 65 TH / s for T17
3.Current information of each chip (green, orange, red)
4.Overclocking ranges (choose the overclocking option you want)
5.Options for downvolt (reduction of power consumption)
6.Individual overclocking each Board separately (overclocking and voltage)Individual overclocking of each chip ( thanks to this, you can achieve maximum ASIC speed and stable operation)
7.AUTO TUNING (automatic frequency selection + evaluation of chips in automatic mode, increasing the life of the miner)
8.Reducing the number of HW errors than in Bitmain firmwareFunction of switching off of fans at immersion cooling
9.Function create workers + install firmware + transfer config to an unlimited number of miners in the same network at the same time
10.The ASIC BOOST function is installed (reduction of power consumption on average up to 15-25% due to the optimal operation of the ASIC at its current hashrate level)
11.Function of automatic check and destruction of ASIC on viruses and malware ( these cases happen at purchase of the B. U. of the equipment, up to replacement of the control Board of falling of ASIC)
12.Output function of electricity consumption (wattmeter)
13.ASIC search function (blinking Led lights)
14.Mass password change, SSH port and SSH port disconnect function
15.The "sleep mode" function when it is turned on, mining stops and the fans fall to the minimum speed.
16.The ability to disable electricity consumption when resetting the Internet or pool addresses ( on the firmware Bitmain miner continues to consume electricity)
17.Redesigned algorithm of fans (quiet start, maintaining the temperature on the chips, increasing the life of fans)
For support please contact our telegram support channel https://t.me/asicfirmware
So same in contacts telegrams on nicknames : @trojanko, @onizak