Firmware for Antminer S17 / T17 – CrMi
Сrazy Mining has developed an ASIC Antminer S17/pro and Antminer T17 firmware. The firmware passes the last stages of testing for stability. In the near future, the firmware will be available for download on this page.

We are glad to present you our finished firmware for Antminer S17/S17pro, the results of which are impressive !

Antminer S17 / T17 Overclocking
Производительность performance ~+30%
🧬 The possibility of downvolt ~-30%
Payback 2-3 months
.
This Antminer S17(normal) to 70-74Th/s (~3150-3300w)
This Antminer S17(normal) to 70-74Th/s (~3150-3300w)
This Antminer S17Pro 60-74Th/s (~2150-3300w)
Pro version chip revisions are often poorly overclocked.
Ant antminer T17 to 51-55 th / s (consumption ~ 2780)
All firmware comes without Dev Fee. The sale is carried out under licenses. 1 license for 1 miner.
️ In the next update, the 17-series auto-tune will be introduced, at this stage, our specialists will be able to configure it remotely. When buying from 10pcs guide to set up for free(if necessary).

Below is the photo !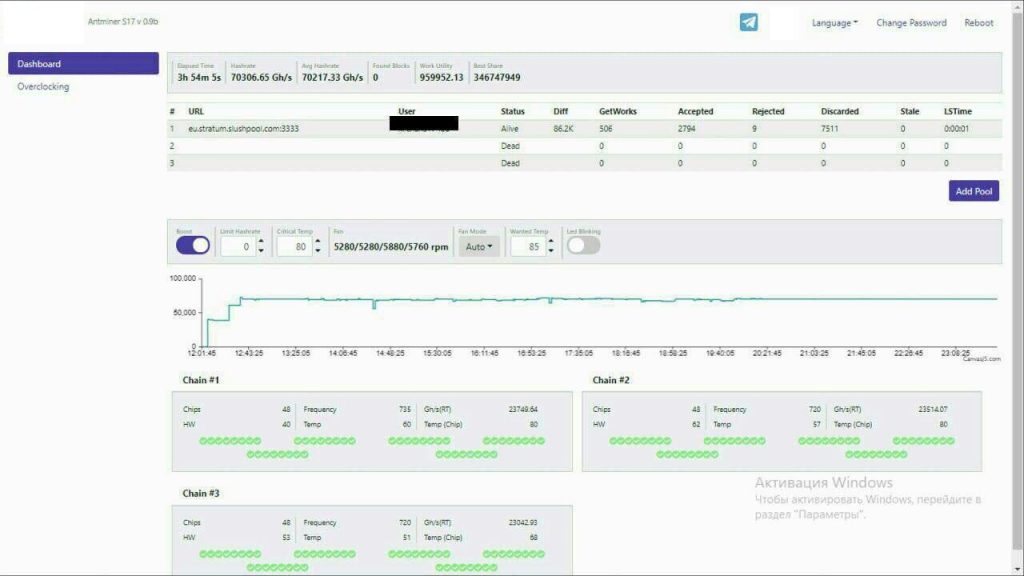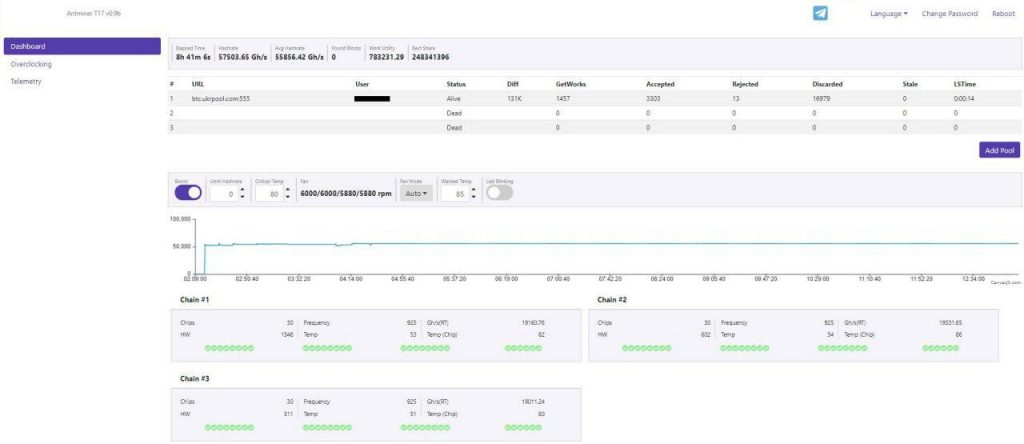 So, what do you get with our firmware :
ASIC 66th power
Consumption 2900W
Which increases the efficiency of your ASIC by 10-15 %, compared to the standard ASIC mode with Bitmain firmware!
The price of our firmware is only $ 150 (9750r)
For purchase please contact our telegram support channel https://t.me/asicfirmware
So same in contacts telegrams on nicknames : @trojanko, @onizak

If you want to take part in the test of T17, leave a request on the forum.